The wonderfully talented Cecilia String Quartet is featured in Canada's VIA Rail magazine this month!  The photo I took of them last Fall during their residency at UCSD is on page 8.
Another publication from the same photo shoot featuring the Cecilia String Quartet: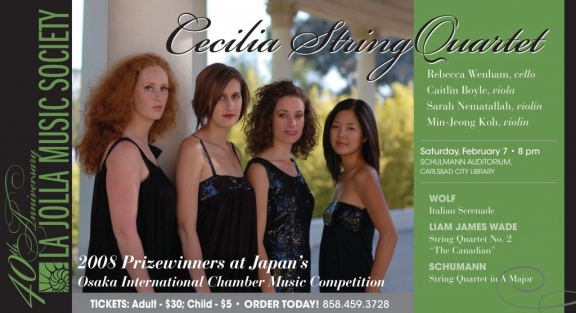 They were a true pleasure to photograph!  To learn more about the Cecilias visit their website HERE.