Oy… I haven't posted a blog in a long… long… LONG time! Due to wedding season craziness, I have only had time to shoot, edit, and post previews on facebook! If you want to keep up with our most recent shoots, check out the Flutter Glass facebook page! This post is most definitely out of order… I have many shoots from this year that I'm really excited to share, but these two are getting hitched this weekend at the San Diego Botanic Garden, so I figured I'd get this post up first!!
Kristy & Jay are just… adorable :). They have a natural ease together that made them so much fun to work with. They chose Lake Miramar as the location for their shoot because they used to go on long walks together there when they first started dating. I LOVE this choice – the beautiful backgrounds & thick layer of fog made for great photos (not to mention all the wildlife!!), but I especially love that this location is personal to their relationship. I really believe that's what engagement shoots are all about, and that is my foremost suggestion to couples – choose a location that means something to you! It could be the place that you met, your favorite hangout spot, or just a location that totally reflects your personal style as a couple. You can also see Kristy & Jay's engagement photos featured on Spun Sugar Suite! (link coming soon)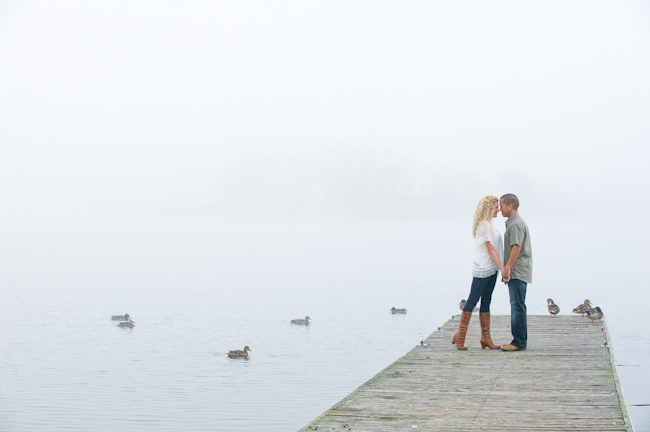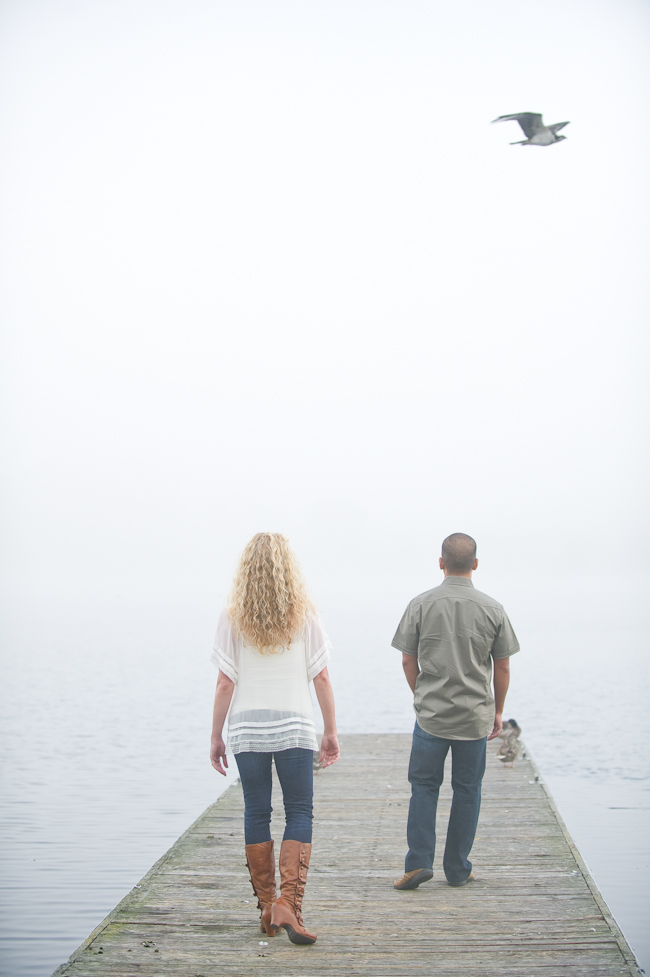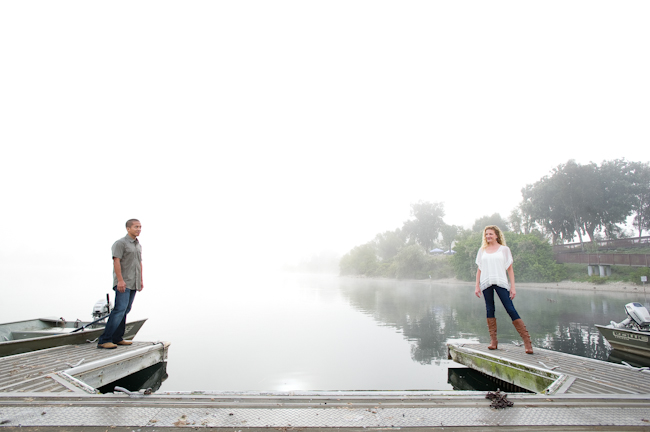 I'm way to excited about the fish jumping out of the water behind them in this one haha (#photo-geek).